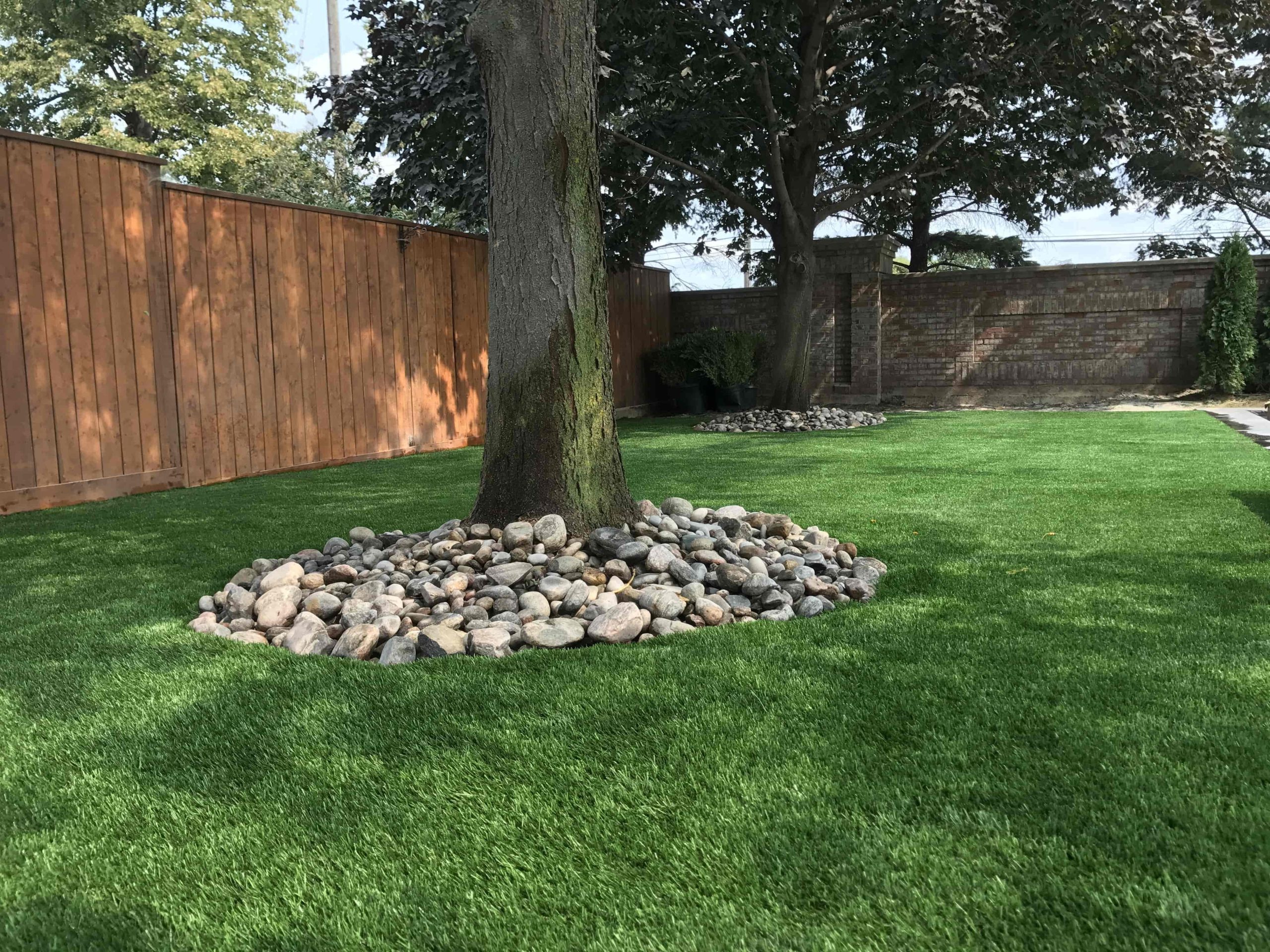 Maintenance Free Lawns Have Arrived!
Premium Artificial Turf
No Mowing. No Weeds. No Water. No Mud.
Artificial Golf & Putting Green Turf
What better way to practice putting or socialize with your guests than having your own putting green? We have the ideal option for any sized putting green with a quality range of artificial turfs.
The use of artificial turf in golf courses continues to grow in popularity. Synthetic grass eliminates the need for time-consuming and labor-intensive maintenance of a natural grass green, allowing anyone to devote more energy to everything about golf that truly matters.
Why Choose Artificial Turf?
When it comes to home putting greens, artificial turf is a popular choice. There are many reasons why artificial turf grass is a good choice for a home putting green.
1. Low Maintenance
With an artificial lawn, you can have the perfect green yard without worrying about maintaining it yourself. All you need are some tools like a garden hose or leaf blower, and your field will last for years!
Even if something does need your attention (like replacing part of our turf), then the maintenance process is simple and doesn't require weeks/months of time like real grass.
2. Long Durability
In contrast to real grasses, which quickly deteriorate from heavy use by people and animals, artificial turf can withstand pressure without becoming worn out over time. Our products' fibers are created for sturdiness, so they will not deteriorate under heavy foot traffic as genuine grass does. In fact, they will continue to look great for years.
3. Safe Alternative
It is a very safe alternative to naturally growing grasses. Those who struggle with allergy symptoms caused by pollen or ragweed on their lawns each year will appreciate the fact that this substance does not allow any such development at all. In short, you will not have to experience sneezing fits during the pollen season.
Our Speciality
Our turf putting green provides you with a realistic and consistent surface to work on your game. They are perfect for both indoor and outdoor use and can be easily installed in any backyard or commercial space. We offer a variety of turf options to suit your needs, including full-size greens, portable greens, and hitting mats.
Our turf is made from high-quality materials that simulate the feel of real grass so that you can practice your game anytime, anywhere. We also offer a variety of accessories to ensure you get the most out of the turf, including sand traps and driving ranges. With our turf, you can create the perfect practice space for your game.
Artificial Turf Installation
If you're looking for a putting green turf that is easy to install and maintain for your artificial golf, synthetic turf is your best choice. We specialize in putting green turf in both indoor and outdoor spaces. We have a wide variety of putting green turf to choose from, and our professional sales and installation team will customize the products to meet your specific needs.
We also provide do-it-yourself-putting green kits for easy installation and convenience. Artificial turf putting greens are realistic and provide a consistent playing surface. They are also durable and low-maintenance, making them a great choice for busy golfers.
Do Your Own Estimate
Instant Quotes in 45 seconds