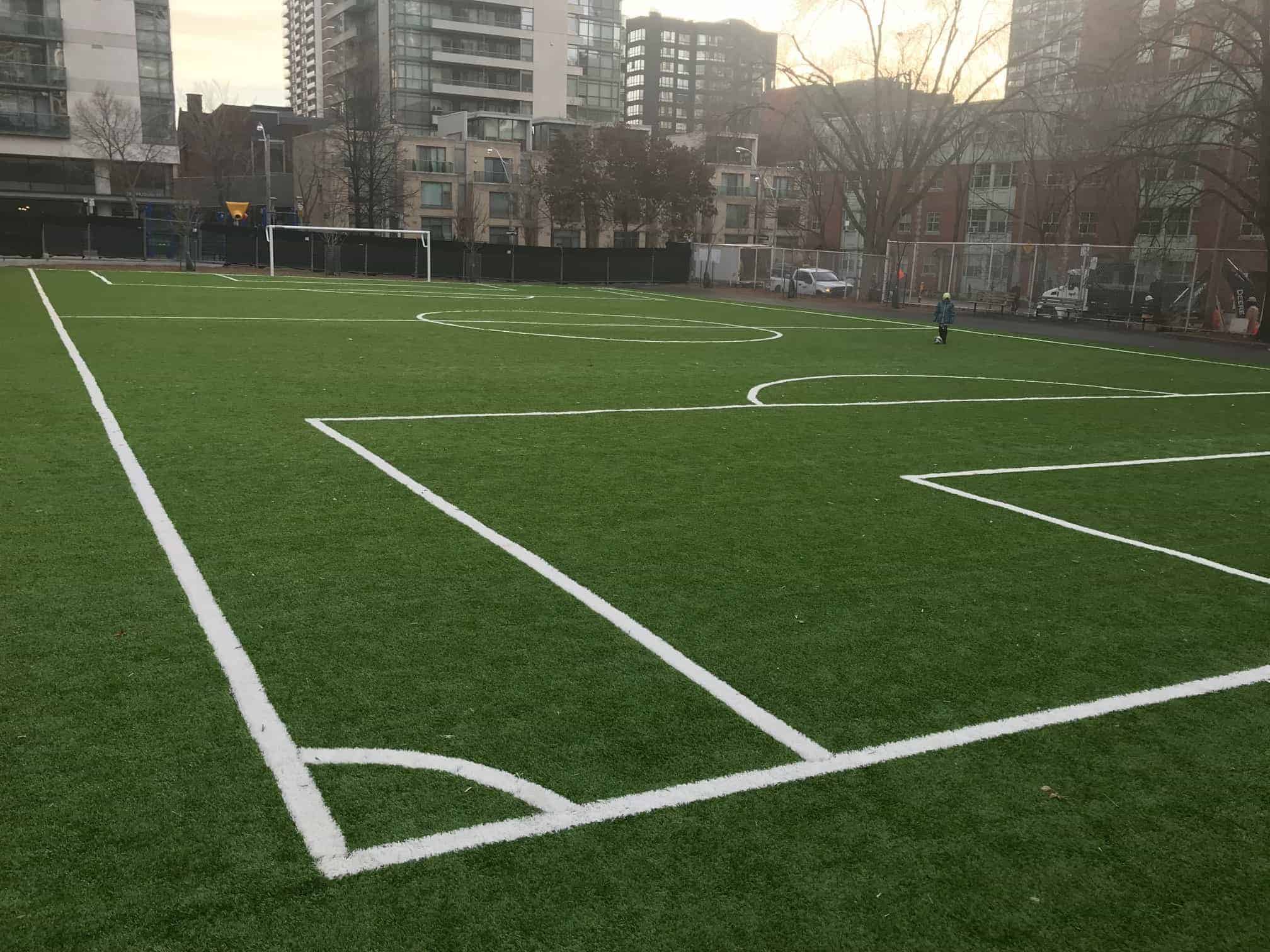 Synthetic Turf For Sports Fields
Looking for that perfect artificial sports field for your team?
Introduction of Sports Field Turf
Artificial turf is a high-tech solution to the problem of replacing natural grass. The first plastic fields were introduced in the year 1965, and since then, synthetic sport turf has come a long way. Today, each sport has a technically advanced sports surface designed to provide consistent performance for that sport. These sports systems have outpaced the first generation of synthetic sports turf. The new generation of artificial sports turfs available today provides an excellent playing surface.
Why Choose Sports Field Turf?
When compared to natural grass, sports artificial turf has numerous advantages. For starters, it saves time and money because real grass requires constant maintenance and care.
It is also safer because it performs well under pressure! The intense thunder and lightning that players bring to the field are absorbed by sports turf. This reduces the possibility of injury on the field. In addition, artificial grass contains no poisons or chemicals. Synthetic grass is free of lead and does not require pesticides or herbicides.
It can get dirty, but it never stays that way because of its simple turf maintenance. Sports turf allows you to save money on maintenance and have your field available all year long, rain, shine, sleet, or snow! Nothing is more appealing than a healthy, neatly trimmed field.
Our Speciality
Lazy Lawn® is Canada's number-one choice for artificial grass lawn distribution and installation. We offer both commercial and residential property owners an affordable, cost-effective alternative to traditional lawns and paving applications.
Our fantastic artificial grass will reduce your water consumption while also improving the appearance and value of your home. Spend more time doing what you enjoy rather than what you don't, such as seeding, weeding, watering, and mowing.
Sports Field Turf Installation
Creating a stunning athletic sports field turf begins with the proper space, the ideal surface selection, and a thorough plan of action. While planning for a sports field installation may appear to be a simple task, each field, climate, and sport necessitates a unique approach to field installation.
Creating a solid playing surface begins with selecting the best field location and layout.
Once we've determined the best turf or court material for your needs, we'll work with your team to coordinate sport-specific striping, coloured surfaces, and various other useful additions that will add professionalism and personalization to your field.
Our fieldwork begins once we have finalized the surface and design selection with you.
In most cases, we start with a shallow excavation and compaction process to level the field, ensure a consistent base with a shallow layer of rocks, and install weed barriers and drainage systems to maintain a safe, dry, and consistent surface.
The best part is that we install artificial grass on soccer fields, football fields, and baseball diamonds! We install your selected turf variety with a flawless finish and top the fresh synthetic grass with an evenly distributed layer of infill.
You can always contact Lazy Lawn® to get the best Sports Field Turf solution for you!
Do Your Own Estimate
Instant Quotes in 45 seconds