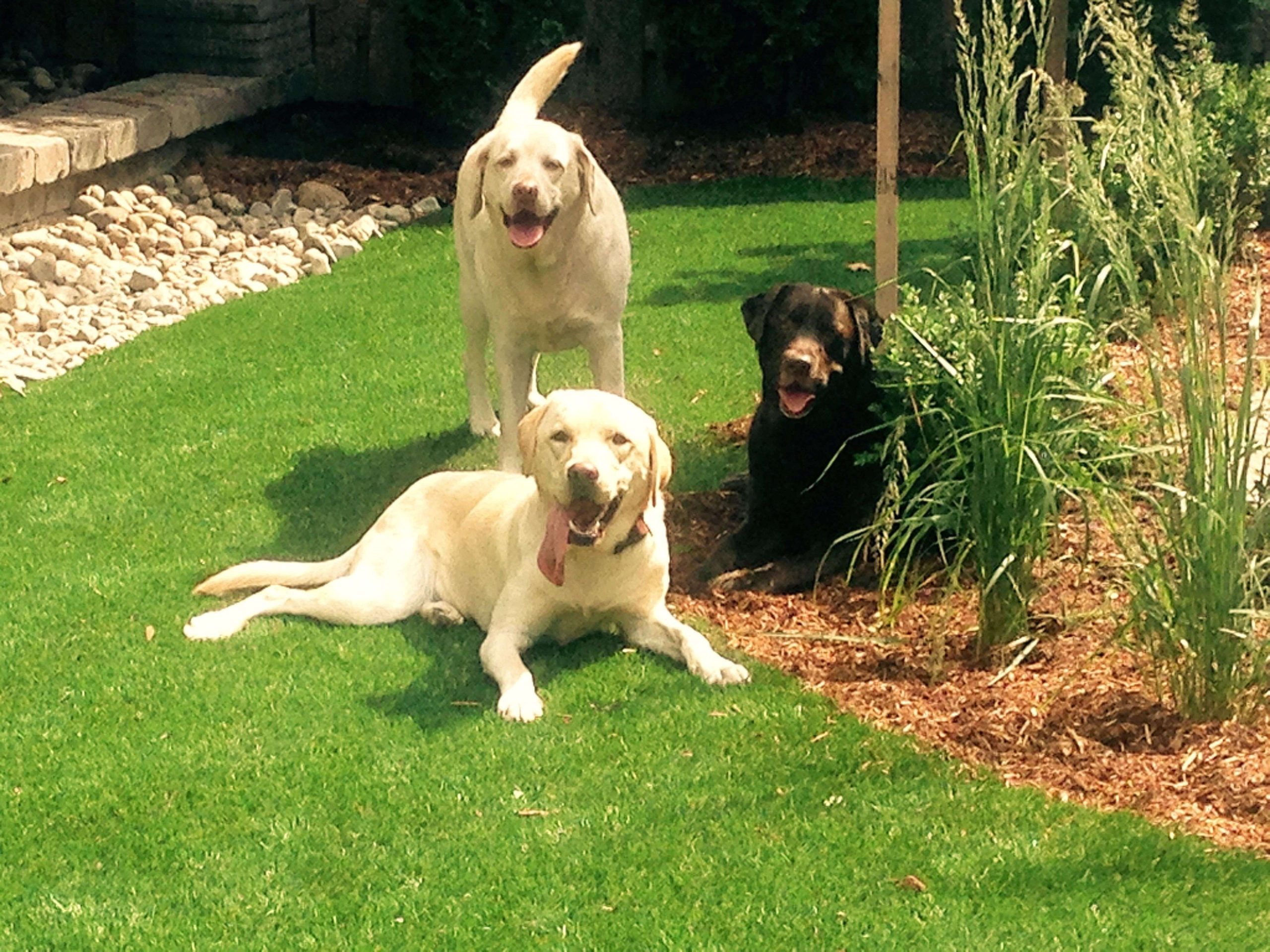 Artificial Grass & Turf For Pets & Dogs
Maintenance Free Artificial Lawns are Here!
Pet turf is more than just a carpet, it's essential to your pet's happiness. It not only looks great but also helps with their mental and physical well-being. Keep reading to discover why you should choose Pet Turf for your dog or cat's new play area!
Why choose artificial turf for pets
If you're looking for an easy-to-clean, safe and soft surface for your pet, artificial turf is a perfect choice.
- Artificial turf is easy to clean. As long as you use it in a well-ventilated area (not indoors), there will be no need for vacuum cleaners. Simply sweep or hose down with water every few days if needed.
- Dogs love the soft feel of artificial grass that gives them a restful place to lie down during playtime or when they are just hanging out on the patio.
- Durable and long-lasting: Unlike real grass, which needs regular watering and care, artificial turf requires zero maintenance other than regular vacuuming or sweeping to keep it free from dust build-up, which can lead to dust allergies in some dogs.
Our Speciality
We specialize in pet turf and other artificial turf. We are passionate about providing turf suitable for all pets (and their owners). We have specialized in pet turf installation and maintenance for years and years.
We've got you covered if you're looking for something for your backyard or an indoor space like an office or apartment building. Our experts can even assist with installing your new turf at home.
Whether you want it for one room or the whole house, our team has years of experience ensuring that each piece of pet turf looks great! Plus, they'll ensure that it stays that way by providing regular upkeep services. You don't have to worry about anything except enjoying your new carpeting experience with Fido & friends!
Pet Turf Installation
Pet turf is a great option for pet owners who don't want their dogs and cats to be chewing on their lawn. By installing pet turf in your yard, you'll be able to keep your pets happy and healthy without harming the environment. Our team will do all the work necessary to ensure that it's installed correctly and safely, so you don't have to worry about lifting heavy yourself!
We can install it in any area where your dogs or cats will be allowed outside: backyards, front yards, side yards... wherever! We'll ensure it matches with the rest of your landscaping, so it blends into its surroundings perfectly! Pet turf is the perfect solution for pet owners who want to provide their dogs with a safe and secure place to play. Pet turf is an artificial grass alternative that can be installed at home or anywhere where you would like your dog or cat to run around without damaging the ground. It comes in many different colours, shapes and sizes, so you can choose just what best suits your needs. Pet turf also offers many benefits over regular grass because it doesn't require watering or mowing, so there's no upkeep required!
Do Your Own Estimate
Instant Quotes in 45 seconds