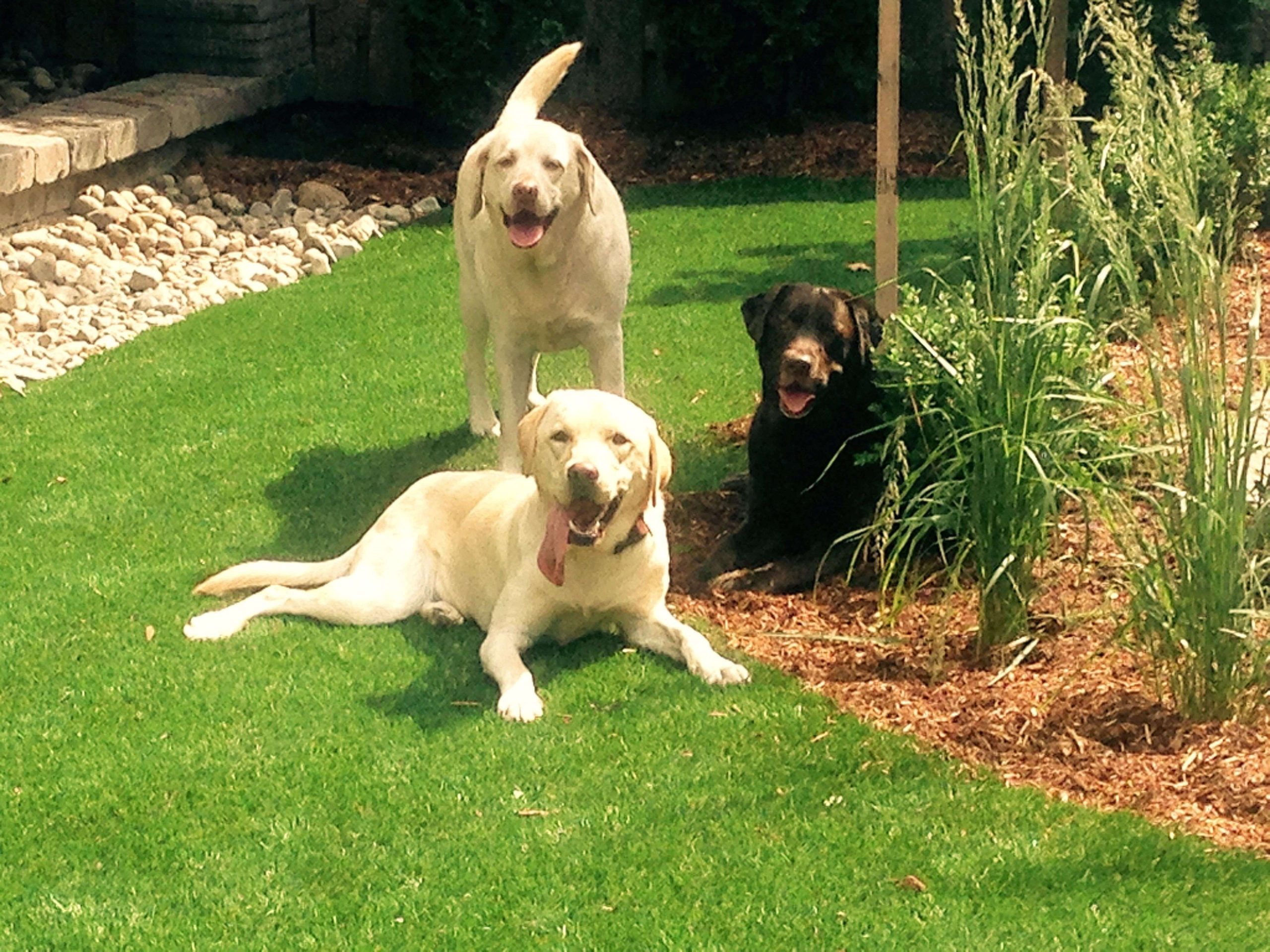 Artificial Grass & Turf For Pets & Dogs
Maintenance Free Artificial Lawns are Here!
Pet Turf is a proven solution for your furry friend, both large and small. Lazy Lawn® Artificial Grass for pets is a safe, non-allergenic activity surface. Perfect for indoor or outdoor use in both large and small areas, Lazy Lawn® Pet Turf is both durable and resilient, and looks great in any season!
For older dogs and cats Lazy Lawn® is an innovative and sanitary solution for pets to relieve themselves. Imagine a lawn without all the yellow patches and bald spots? While cement and interlock can cause cuts and abrasions and gravel is known to aggravate paws, Pet Turf by Lazy Lawn® does not!
Advantages of Lazy Lawn® Pet Turf
1. High flow drainage rates
2. Non-absorbent construction and system
3. Lush fresh-cut appearance
4. Safe for pets of all breeds and sizes
5. Easily cleaned unlike other alternatives
6. No need for harmful chemicals, fertilizers, or pesticides
7. Loved by pets and owners alike
Do Your Own Estimate
Instant Quotes in 45 seconds